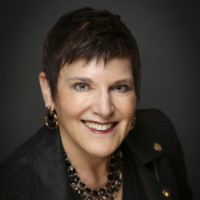 Chair, Gloria E. Weissbart '78, SVP, Treasury Management Consultant, Wells Fargo Bank
Gloria Weissbart is a Senior Vice President and Treasury Management Consultant, with Wells Fargo's Treasury Management & Payment Solutions Group.  For the last 22 years, she has been with Wells Fargo working with clients in the Large Corporate, Real Estate, Title & Escrow and the Financial Institutions industry. Ms. Weissbart earned her MBA at Rider University and is a graduate of The College of New Jersey.  She is a member of The College of New Jersey's Foundation Board and Vice Chair of the Foundation Board.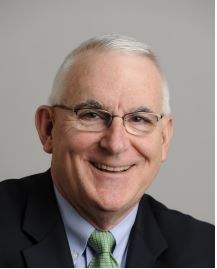 Blair L. Worrall '78, Non-Executive Advisor and Public Accountant
Blair L. Worrall is currently an independent Non-Executive Advisor to financial services companies. He retired from Moody's Corporation in 2019 after serving as the Senior Vice President – Ratings Operations from 2012. In this role, Mr. Worrall was a member of the executive management team that guided the company through the adoption of global regulations, one of the most significant changes in its history. As head of ratings operations, he was responsible for the support and dissemination of global ratings, corporate cyber security and data governance. Mr. Worrall set the strategic direction for these areas, including technology decision-making and executive sponsor of key transformation programs, to ensure regulatory compliance and improve global ratings operations.  
Prior to ratings operations he served as Senior Vice President – Internal Audit for five years after  joining Moody's in 2004 as Vice President – Controller. Prior to Moody's, Mr. Worrall was Vice  President – Accounting for RCN Corporation from July 2002 to November 2004 and worked for  Dow Jones & Company, Inc. from 1979 to 2001 in various financial roles, after starting his career  in public accounting with PwC. 
Mr. Worrall has over 20 years of experience presenting to board of directors and committees on  strategic initiatives, as well as recurring updates on finance, operations and  technology/cybersecurity. At Dow Jones, in addition to senior financial roles, Mr. Worrall was  entrusted to lead key operations of the company's investment in a major market news distributor  and strategic process-reengineering programs to improve critical operations supporting The Wall  Street Journal.  
Mr. Worrall holds an M.B.A. from Rider University and a B.S. in Accounting from The College of  New Jersey, and is a Certified Public Accountant.
Ariana DeLucia '94 is the current Chief Financial Officer of AR James Media, an award-winning Outdoor Advertising company serving the tri-state area.  Ariana is responsible for all financial aspects of the company including budgeting, finance, strategic planning, and risk management.  Alongside this, Ariana believes an important value of the company is to enhance the communities in which they serve so she created the company wide "Blessing Backpack" program.  This program seeks to provide backpacks full of essential items to any homeless person an associate may encounter during their day.
Prior to AR James Media, Ariana was a Vice-President in the Loan Syndication Division at Deutsche Bank.  Ariana joined Deutsche Bank while it was still Bankers Trust in 1994 after completing a successful summer college internship.  Hard work, dedication and a strong work ethic enabled her to become one of the youngest Vice Presidents at the company achieving the title by age 29.
Ariana graduated from The College of New Jersey (Trenton State College) in 1994 with a Bachelor of Science degree in Accounting.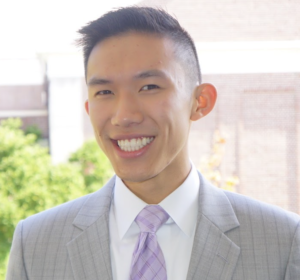 Ryan Chiu '19, Senior Associate, Global Fund Banking, Silicon Valley Bank
Ryan Chiu is a Senior Associate within Silicon Valley Bank's Global Funding Banking practice; specializing in offering customized credit products to Venture Capital and Private Equity clients. Ryan previously functioned as the co-founder and CFO of MARCo Technologies LLC., a company whose mission is to increase the quality and accessibility of mental healthcare through a line of compassionate robot companions. With co-founder Jacob Boyle, MARCo Technologies LLC was the winner of the 2018 Mayo Business Plan Competition. Ryan has made strong connections within the startup ecosystem, specifically with professionals in startup accelerator programs, early stage investment foundations, and business development programs. Ryan is a Graduate of the Class of 2019; where he earned a BSc in Accounting and minored in Music.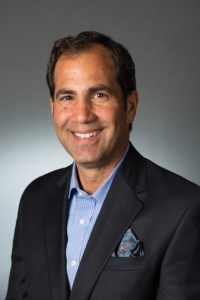 Greg Gallo '83, Chief Revenue Officer, AdhereTech

Building his career in health, tech and data, TCNJ alumnus Greg Gallo has helped launch, build and lead a variety of innovative businesses as a commercial leader at Life Sciences companies from early-stage start-ups to top tier global market leaders. Focus areas have been to leverage data and advanced analytics into actionable insights to help improve patient health care and business promotion effectiveness.  He's been an award-winning speaker and published many thought leadership articles within his industry verticals. In addition to his professional career, Greg and his wife have been active volunteers in their community serving in a variety of roles in local government, education, charities and youth sports.